We help our Arizona customers enjoy their outdoor spaces during the long hot summers, our misting systems can lower the temperate by 30 degrees. Advanced Misting Systems offers DIY misting kits that are highly customizable so you can design an outdoor cooling solution to suit your exact needs.
By building a misting system for your backyard patio, play areas or even poolside you maximize the hours you and your family can enjoy the beautiful Arizona outdoors. The patio misting systems can offer a cooling effect by lowering the temperature by 30 degrees! The cooling effect is even greater if you couple a patio misting system with shade.
Advanced Misting Systems is a leader in the industry of misting and cooling solutions for your backyard, patio, deck, garage, pool side and more. We offer a variety of backyard misting systems to fit any budget; from our entry level low pressure budget solution to our premium high pressure (1000 PSI) misting systems. You can even further enhance your cooling system with powered fans to help boost the mist's coverage area, pinpointing it to exactly where you need it most.
We offer our misting systems to the entire state of Arizona, including but not limited to: Arizona
Phoenix
Scottsdale
Tucson
Gilbert
Glendale
Fountain Hills
Tempe
Surprise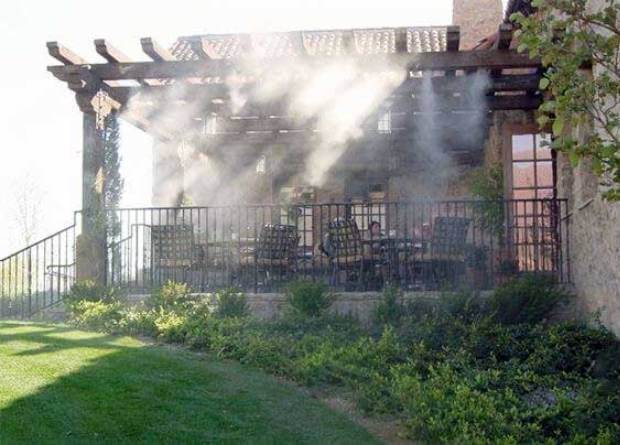 Our misting kits are available for the at home Do It Yourself'er and we are here to help if you have any questions. Additionally, check out our helpful educational videos or our misting guide so you are empowered in not only doing it yourself but doing it well.
Alternatively, if you are hiring a contractor to do the installation for you, you can educate yourself with our misting guide. Our backyard misting guide will help you be as informed as possible and help you to select the right outdoor misting solution for your outdoor space. Check out our selection of easy to install low, mid & high pressure misting systems for your DIY project for your backyard patios or even for your commercial business use.
Shop Misting Systems: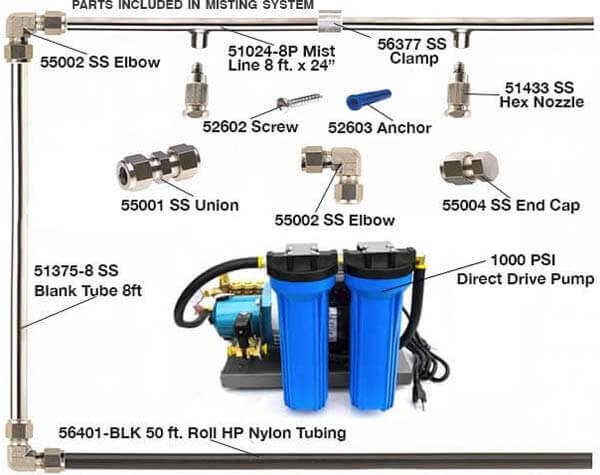 High Pressure – 1000 PSI
Starting at:
$

1,670.00
for a 30 foot system

Perfect for large backyard patios and commercial applications
Drop temperatures by up to 30 degrees
Ultra fine mist leaves zero residual moisture on floors
Life span is 25+ years
Stainless Steel, Copper and Nylon tubing options
1000 PSI pump (Direct Drive, Enclosed or Pulley)
From 30 feet to 200 feet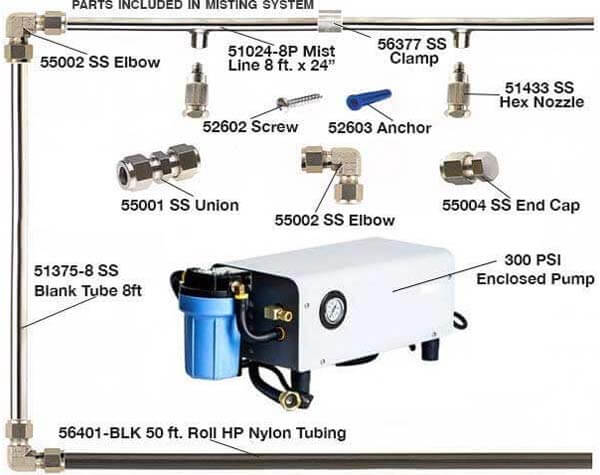 Mid Pressure – 300 PSI
Starting at:
$

1,135.00
for a 30 foot system

Ideally suited to medium backyard patios & commercial applications
Drop temperatures by up to 20 degrees
Fine mist, leaves little to no residual moisture on floors
Life span is 25+ years
Stainless Steel, Copper and Nylon tubing options
300 psi pump (Enclosed direct drive only)
From 30 feet to 90 feet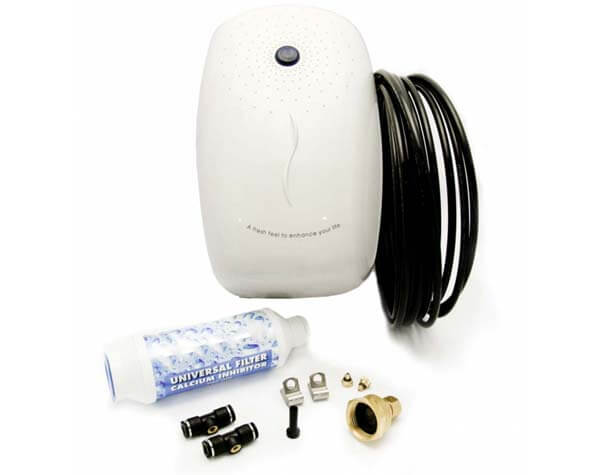 Low Pressure – 150 PSI
Starting at:
$

345.00
for a 30 foot system

Great for smaller outdoor areas on a budget
All-in-one kit
110 volts
Easy installation for DIY
Nylon Misting Kit with 150psi Pump
150 PSI pump
Available in 20 or 40 feet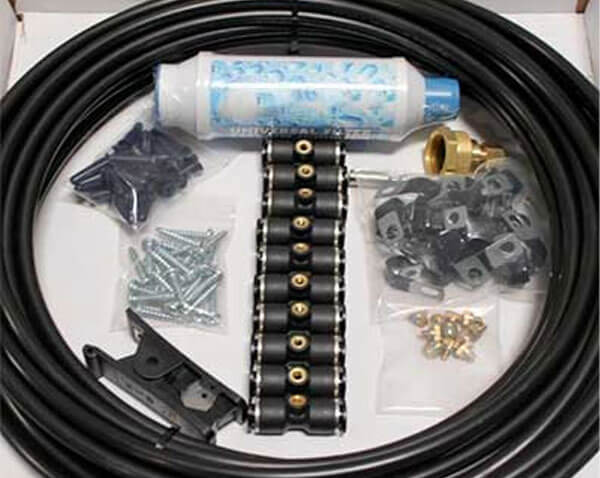 Garden Hose System
Starting at:
$

52.00
for a 30 foot system

Connect directly to your garden hose spigot
Stainless Steel, Copper, Poly & PVC options
From 10 feet to 80 feet