Misting Systems, Misting Fans, Pumps & Parts
Investing in a misting system or portable misting fan is going to be the coolest decision you ever made for your home patio or commercial property!
Why Choose
Advanced Misting Systems.
Investing in a high quality misting system from Advanced Misting Systems will be the coolest decision you ever make for your home patio, pool area or commercial property!
How does an outdoor temperature reduction of up to thirty degrees Fahrenheit sound to you? This is what our high pressure misting systems can achieve! When you work with Advanced Misting Systems, you gain a partnership with the professional experts in the industry.
We have more than 30 years of experience in helping customers nationwide select the right misting and cooling systems for their needs, and we don't stop at the sale.
We provide around-the-clock advice and installation tips for professional and DIY installation of mist systems, misting fans, evaporative coolers, and more.
Advanced Misting Systems provides the supplies, replacement parts, and accessories you need to keep your system functioning properly. We have quality, reliable solutions for all of your misting system installation and repair projects in several unique industries.
Browse our impressive selection of misting products for all of your outdoor cooling needs, such as misting systems, misting fans, misting pumps and just about any misting part you may need.
Misting
Categories.
We offer everything you need for your misting system, including parts, DIY kits, fans, pumps and much more.
Popular Videos
Browse our misting system videos.
Get helpful tips from the Advanced Misting Systems YouTube channel about how to set up and install a misting system and more!
Mobile 3 Self-Contained Cooling Trailer
All new model misting trailers with 3 fans. New and improved design.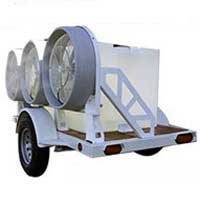 18″ Misting Fan Kit
Everything you need for a low pressure patio misting fan kit.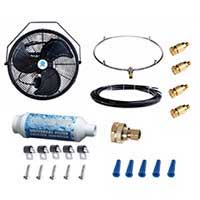 High Pressure Misting Kit
Everything you need to install a 1000 PSI high pressure misting system to cool your patio or commercial outdoor space.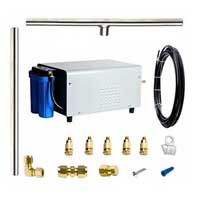 We sell our misting kits throughout North America.
In the desert, mid west or by the coast, our vast selection of misting systems ensure you are covered no matter where you live.
We sell our misting systems throughout the United States, including but not limited to the following states and cities.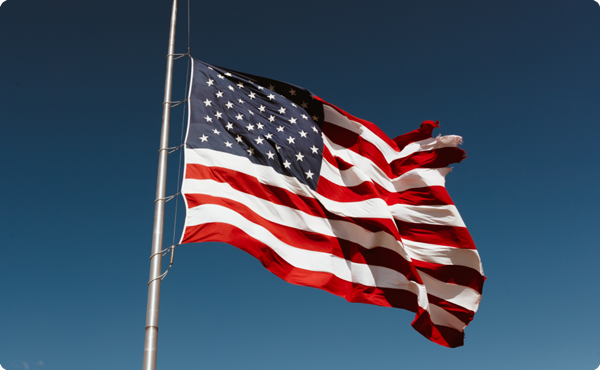 ---
New Mexico
Albuquerque
Santa Fe
Las Cruces
Louisiana
New Orleans
Baton Rouge
Shreveport
Why Choose Us
Mist is great to help control both dust and odor for industrial, agricultural, equine, and many other industries.
The mist itself captures dirt and other airborne particles, containers them, and then releases them at a ground level. This helps improve air quality for both workers and animals.
No matter whether you plan to use it for recreational or business purposes, installing a high-powered misting system or mist fan is cooling and energy-efficient.
Shop online or get personal support today by calling (760) 779-1352.