In California we get to enjoy the most breathtakingly beautiful weather year round, but when its hot, ITS HOT. Our outdoor patio misting systems are the perfect solution to reduce outdoor temperatures, whether it's a backyard or commercial patio area.
No matter how handy you are, from the beginner DIYer all the way to the installation expert we have options that will have you custom fitting your outdoor patio, deck or pool and more with a misting system to battle the heat and keep you cool.
Advanced Misting Systems offers DIY misting kits that are perfectly customizable, allowing you to design your perfect layout for your California backyard to maximize the cooling effects of these amazing misting kits. By configuring a misting system specific to your needs and your backyard patio, play areas, gardens, deck, balcony or even poolside the few hours you spend will have you enjoying your misting system for as many years to come. Our top of the line high pressure (1000 PSI) misting systems have an expected life span of 25 or more years. That kind of cooling power pays off in a big way as you maximize the hours of enjoyment you and your family have in your outdoor spaces that you equip today with a misting system. And to top it off these patio misting systems can reduce the ambient temperature by 30 degrees cooling effect or more!
We offer our misting kits throughout the state of California, including but not limited to:
Southern California
Los Angeles
Orange County
San Diego
Bakersfield
Palmdale
Palm Springs
Northern California
San Francisco
San Jose
Fresno
Sacramento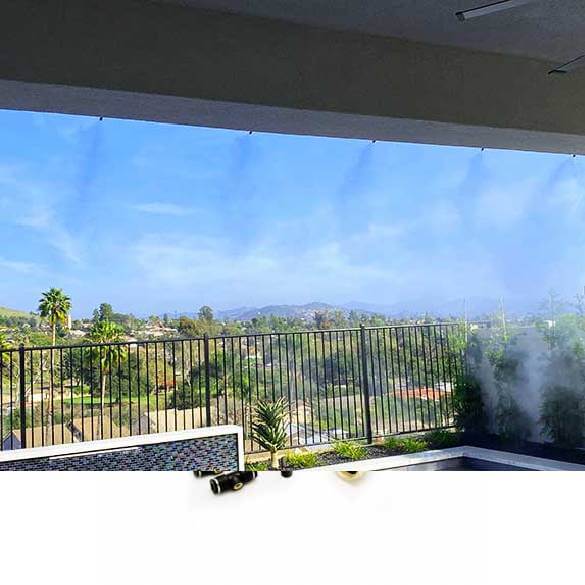 Advanced Misting Systems is a leader in the industry of outdoor misting and backyard cooling solutions, and our resident expert Mike Workman is here to help you configure your very own Advanced Misting System for your outdoor space. By offering a variety of backyard misting systems we help our customers fit any budget and each system is customizable to help you configure your ultimate cooling system for your space. We also offer a wide selection of add ons that help you configure a cooling system that will allow you to target specific areas with maximum cooling. Check out our misting fans.
Cool off with these misting kits designed to satisfy your space requirements, cooling demands and budget. Or if you are needing a commercial cooling system for a large area specifically designed for your patrons maximum enjoyment, just give us a call and we have options for you and we are always happy to help no matter what size outdoor cooling system build you are undertaking.
Shop Misting Systems: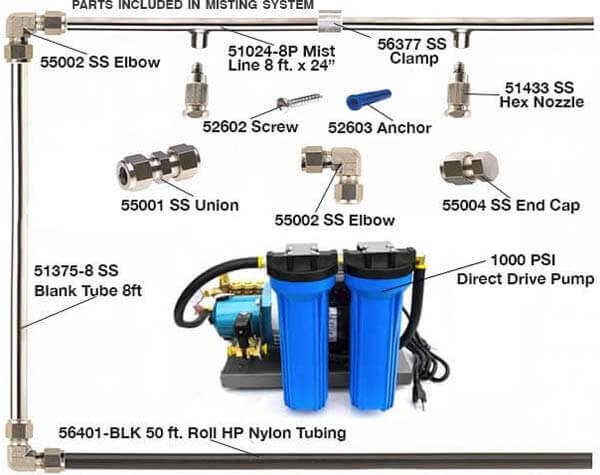 High Pressure – 1000 PSI
Starting at:
$

1,670.00
for a 30 foot system

Perfect for large backyard patios and commercial applications
Drop temperatures by up to 30 degrees
Ultra fine mist leaves zero residual moisture on floors
Life span is 25+ years
Stainless Steel, Copper and Nylon tubing options
1000 PSI pump (Direct Drive, Enclosed or Pulley)
From 30 feet to 200 feet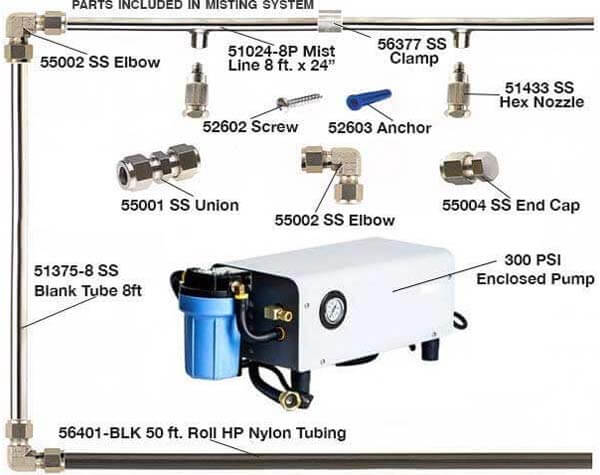 Mid Pressure – 300 PSI
Starting at:
$

1,135.00
for a 30 foot system

Ideally suited to medium backyard patios & commercial applications
Drop temperatures by up to 20 degrees
Fine mist, leaves little to no residual moisture on floors
Life span is 25+ years
Stainless Steel, Copper and Nylon tubing options
300 psi pump (Enclosed direct drive only)
From 30 feet to 90 feet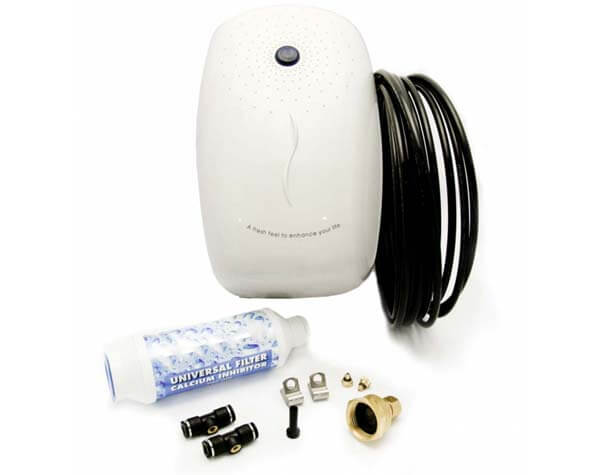 Low Pressure – 150 PSI
Starting at:
$

345.00
for a 30 foot system

Great for smaller outdoor areas on a budget
All-in-one kit
110 volts
Easy installation for DIY
Nylon Misting Kit with 150psi Pump
150 PSI pump
Available in 20 or 40 feet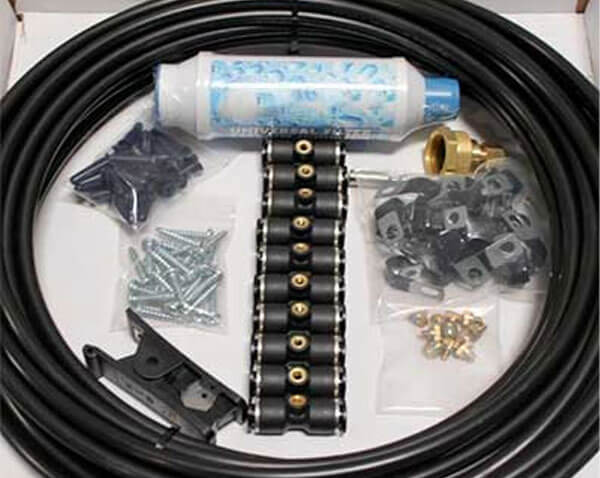 Garden Hose System
Starting at:
$

52.00
for a 30 foot system

Connect directly to your garden hose spigot
Stainless Steel, Copper, Poly & PVC options
From 10 feet to 80 feet
These misting kits work for any space because they allow you to adapt and configure it specifically to your needs. Get educated by checking out our helpful how-to videos and our misting guide so you can do your build right the first time. Or if you are hiring out the build you can be a step ahead by following our misting guide so you know what you need for outdoor misting system build.
Here at Advanced Misting Systems we make it our mission to help our customers with superior customer service and by helping our clients be informed so they can make their best purchase, our system are built to last so you want to buy what you need to save you the hassles of needing to replace a low end system down the line.