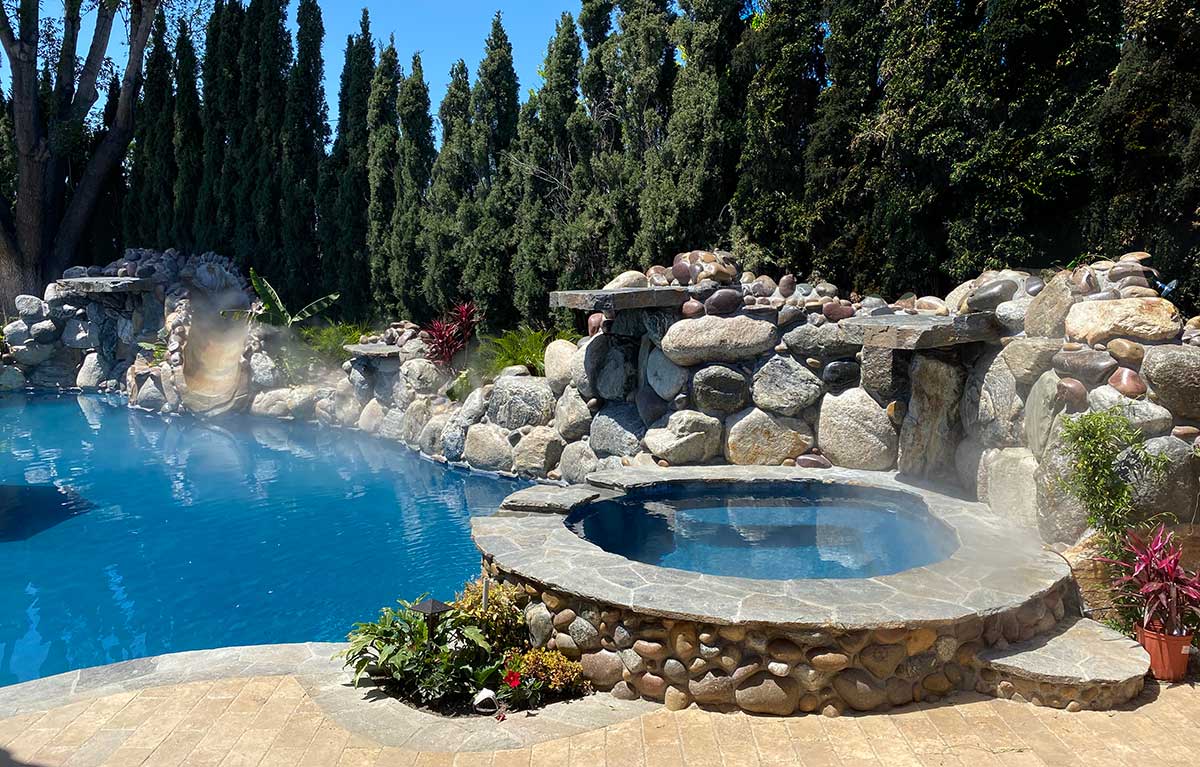 With the social distancing and stay at home orders we're seeing throughout the country due to COVID-19 and the coronavirus, there is no better time to maximize your backyard usage with a customized outdoor cooling and misting system from Advanced Misting Systems.
We have over 20 years experience installing and selling misting systems, we know the best techniques to cool your backyard or patio with a complete custom misting system that will take full advantage of your outdoor space through even the hottest of summers.
Currently people are staying home like never before, with this in mind why not take this opportunity to have the backyard oasis that you have always dreamed of? Make the most of staying home by transforming your outdoor patio into a relaxing and cool retreat. We have what you need to transform your outdoor space. Regardless if you have just a sitting area, an outdoor dining area, shaded patio, grill and outdoor kitchen, or you just want a poolside misting system; we can help you choose a misting system that will fit your needs. We also have fogging systems to help complete the look of your backyard oasis.
Transform your backyard into a nice and cool oasis with a DO-IT-YOURSELF misting system from Advanced Misting Systems.
Why stay cooped up indoors when you can get fresh air and plenty of sunshine AND stay cool? Our outdoor misting systems can drop the temperature by 30 degrees making it noticeably lower than the ambient temperatures. Take a look at our high pressure misting system, mid level misting system or even one of our low pressure or entry level misting systems, we have options for every need, application and budget.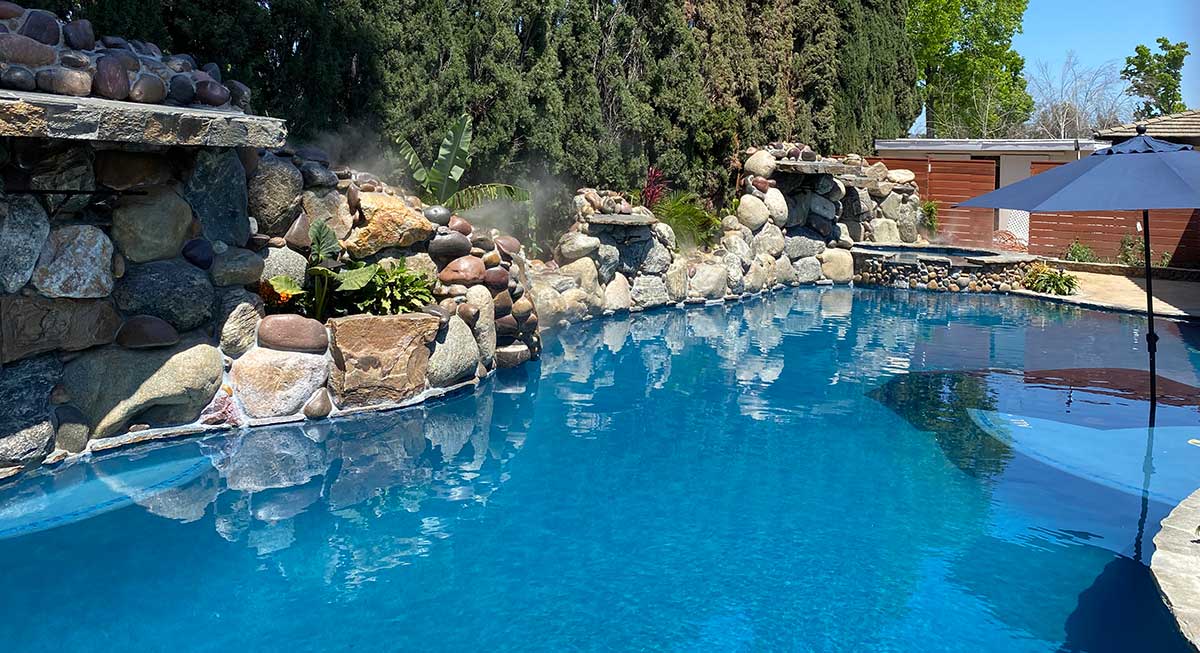 While we are all stuck at home and not able to visit the beaches, or lakes swim in the ocean now is the perfect time with a DIY project to cool off at home. Transform your outdoor space with additions of our misting systems, mist fog systems and misting fan systems.
---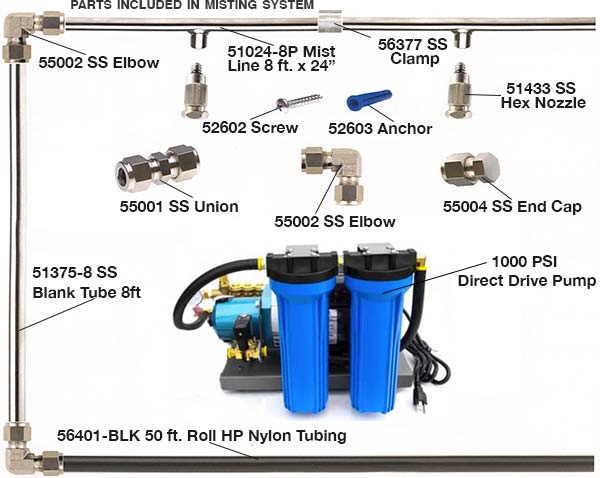 This produces the finest mist for cooling power with our with 1000 psi high pressure misting system. A blanket of fine mist drifts out that will slowly dissipate, but dissipates completely so that you do not have any water waste, added patio furniture weathering, water pooling issues or slip hazards.
The high pressure outdoor cooling kit offers tubing and pump options to provide you with choices should you need noise cancelling while running. The tubing selection offers a variety of colors and durability options should you wish to have a beautiful aesthetic element to your outdoor patio misting system. Our clients opt for this unit for these particular features especially when the outdoor misting system will be performing in a high traffic or a high visibility area.
This is our best performing model with the most cooling power. The high pressure misting system can reduce the outdoor temperatures by upwards of 30 degrees. Providing a most welcome cooling benefit for you, your family, friends and even your pets. You will be enjoying this powerful cooling effect all the way through the hottest days of high summer for many years to come. Anticipated life span with regular maintenance of the high pressure misting systems are over 25 years. Learn more about our High Pressure Misting System.
Checkout our high pressure (1000 PSI) misting systems >>
---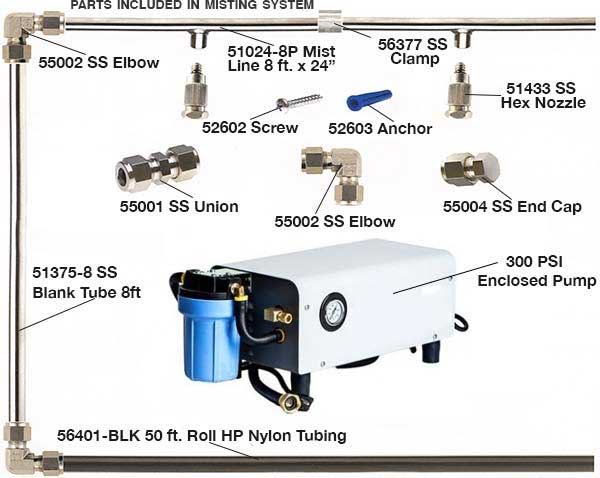 When you have a medium sized outdoor area or backyard and you want to stick to a budget but also want great performance then check out our Mid pressure outdoor cooling system. With 300 PSI providing you with a fine mist and a lifespan of upwards of 25 + years, you can cool your area for many many days to come.
At 300 PSI the outdoor cooling mist provides heat relief and doesn't leave much residual moisture to land on surfaces. For this cooling system there are additional tubing types available, along with a large inventory of choice of lengths.
Options are great when designing your optimal cooling system for your own perfect outdoor patio oasis. More details on our MID Pressure Outdoor Cooling system can be found here.
Checkout our mid pressure (300 PSI) misting systems >>
---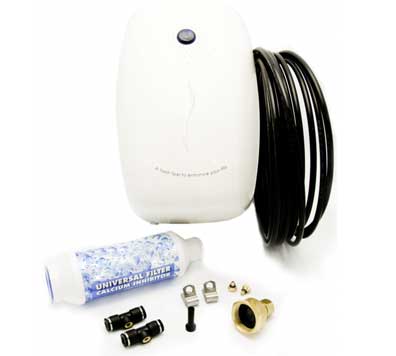 Very budget friendly entry level misting systems, help you keep things cool while being easy to set up and easy on the budget. Flexible, affordable cooling options for small spaces gives you the ability to offer cool misting relief where you need it.
This is a basic set up and for budget use applications.
While this misting system doesn't have the longevity as the other units it still satisfies basic cooling needs for small areas. Learn more about out entry level systems or low pressure PSI outdoor cooling units.
Checkout our low pressure budget misting systems >>
---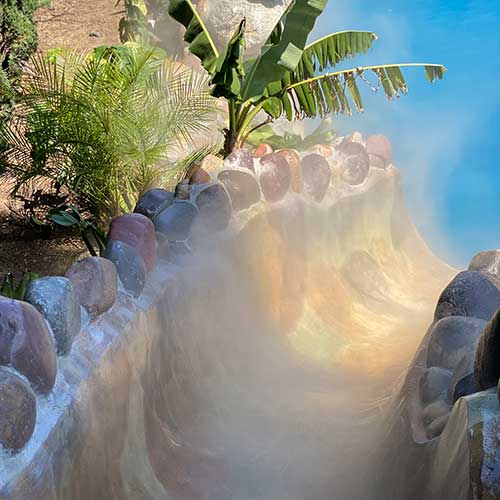 Get out into the sun and enjoy your backyard space with AdvancedMistingSystem.com we have an option for every space, every budget and every DIY'ers skill set. We have over 26 years experience in the business and have created a line of how to tutorial videos to guide you in the right direction.
Advanced Misting Systems – Outdoor Cooling Specialists
The team here at Advanced Misting Systems is always happy to help. We can help you configure, design and plan your outdoor cooling system. Phone: 760-779-1352
We offer options when it comes to selecting your perfect outdoor cooling system, perfect for every budget. We are happy to help however we can. If you have questions just give us a call.
Expert Advice
Expert advice is just a quick phone call away. We can help you on your design and installation of your outdoor cooking system. Mike is our resident expert on all things backyard and outdoor cooling misting systems. Mike has been hands-on in this field for over 26 years.
Our Team
Transforming outdoor spaces into at home getaways and bringing people together, helping them to enjoy their outdoor space that much more with fine cooling mist gently carried on the breeze is anyone's idea of paradise. And we get to bring joy to every backyard patio misting system we install. Make your backyard paradise complete with ultra fine misting systems. Relax in the comfort and seclusion of your own backyard, feel like you are in your very own tropical paradise with cooling breezes from our patio misting and fan systems.
Advanced Misting Systems considers it an honor to be able to bring you quality outdoor cooling systems. It's a further point of pride that our clients have a variety of options and price points. Our team are experts in helping you to realize the dream of reclaiming your backyard patio during the high heat of summer with your very own outdoor cooling system!
All of our misting systems are easy to install so that you can do it yourself as a DIY home project or you can have your chosen contractors install it or we can.
Please note that depending on your area and outdoor cooling system configuration you might need to have power and plumbing work done prior to installation.
Need Help Choosing a Misting System?
Mike our resident misting system expert is just a call away: Phone: 760-779-1352 | Fax: 760-779-1640
Contact Hours: Monday – Friday 8:00am – 5:00pm EST. We are always happy to help.
Or send us an email by filling out our form.
Treat yourself to affordable luxury with an outdoor patio cooling and misting system to rival the finest high end resorts, all in your very own backyard oasis!