Backyard patio misting systems from Advanced Misting Systems can help keep outdoor temperatures cooler, even on warmer holidays like the Fourth of July. For more than two decades, Advanced Misting Systems has been at the forefront of selling various mist cooling systems in the United States. We provide a wide selection of easy-to-install outdoor misting systems that generate up to 1000 psi of pressure and create an ultra-fine mist that swiftly cools spaces by up to 20 degrees without drenching them with water.
The Fourth of July is one of the most social holidays of the year in The United States. Families and friends typically gather in backyards to share stories, food, drinks, play lawn games, and watch fireworks. But this revered American holiday can be uncomfortable if temperatures are high, especially if there is no backyard swimming pool to provide cooling comfort. One of the best solutions to help provide much-needed cooling during this warmer holiday is to install a high-quality backyard patio misting system from Advanced Misting Systems.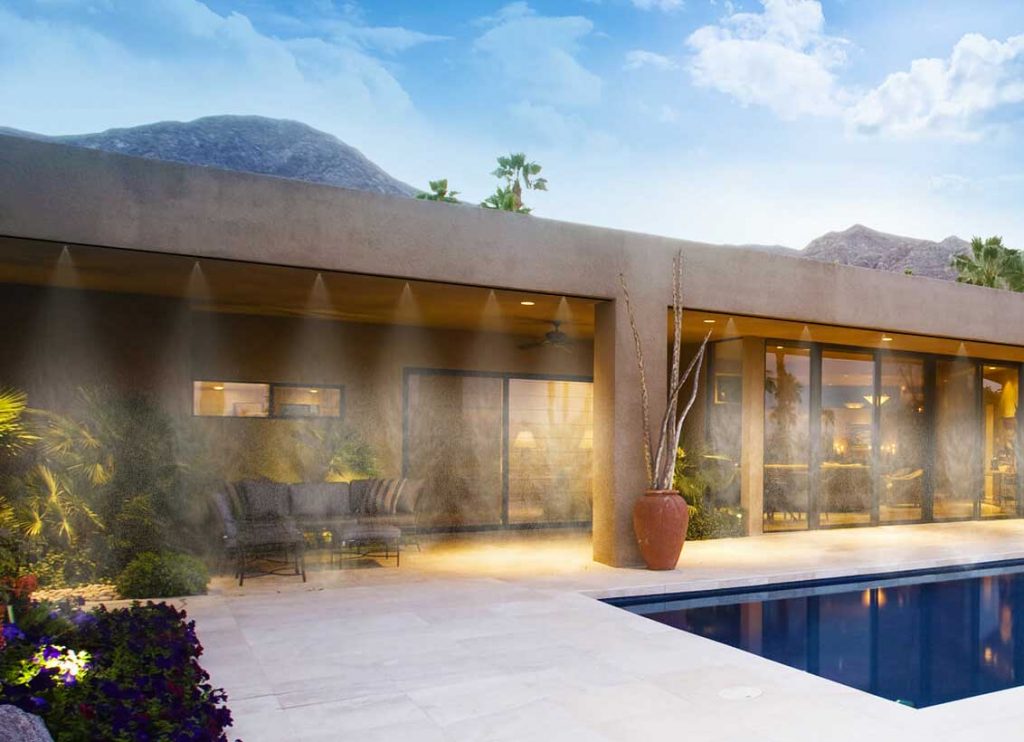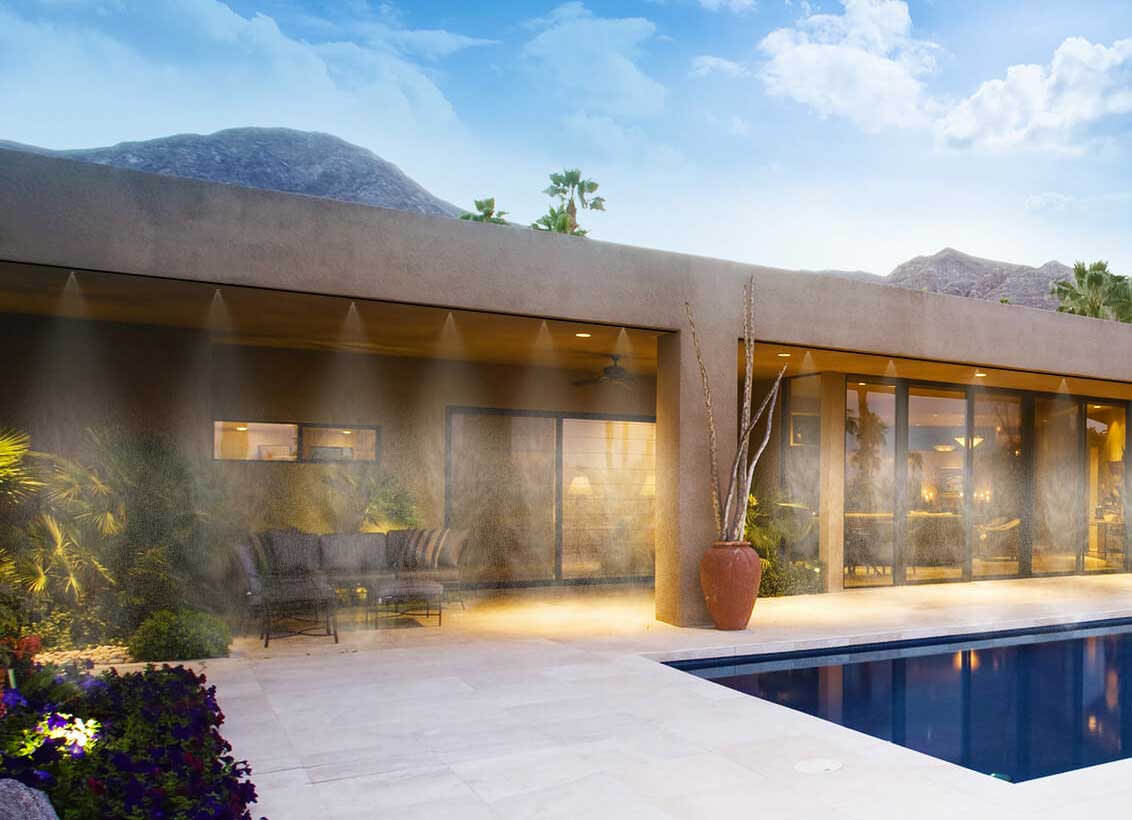 Features and Benefits of Using Our Backyard Patio Misting Systems for Your Outdoor Fourth of July Event
Outdoor mist cooling systems from Advanced Misting Systems provide our customers with several features and benefits, including:
Lower the Overall Temperature Outdoors by up to 20 Degrees
Consistent exposure to heat and direct sunshine can be harmful to a person's health, especially on a summer afternoon. Backyard misting systems from Advanced Misting Systems can transform conventional tap water into an ultra-fine mist that reduces outdoor temperatures as it evaporates. This process can cool a space by up to 20 degrees in some settings. So if you enjoy spending time outside during the summer, especially on the Fourth of July, purchasing a backyard patio misting system is an excellent decision to help ensure you and your guests can enjoy a cooler, safer celebration.
Energy Efficient
Our low-pressure misting systems do not require a tremendous amount of power to operate. In fact, low to mid-pressure misting pumps consume as little as 60 watts of electricity, which is equivalent to a standard household light bulb.
As a result, our backyard patio misting systems are incredibly energy-efficient, making them a cost-effective method of cooling outdoor spaces.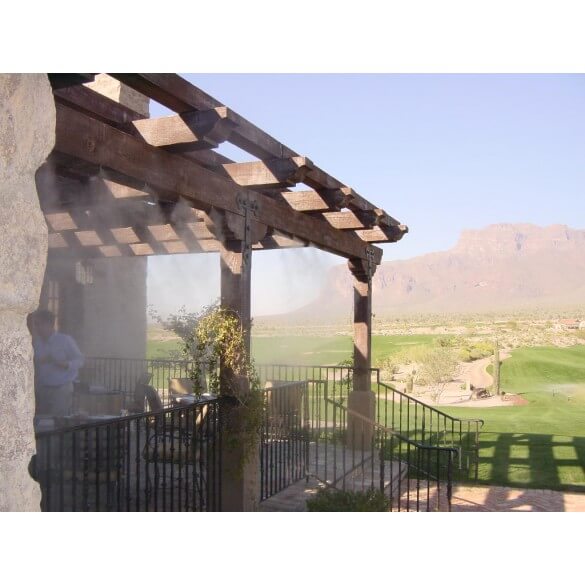 Return on Investment
While there is an initial investment required for a DIY misting system, this cost is quickly offset by the inherent benefits. At Advanced Misting Systems, our mist cooling systems are reasonably priced.
In addition, our misting systems are cost-effective to own and operate; all they require is minimal power and a water source. This makes them a great return on investment as opposed to other outdoor cooling systems that are often more costly to own and operate.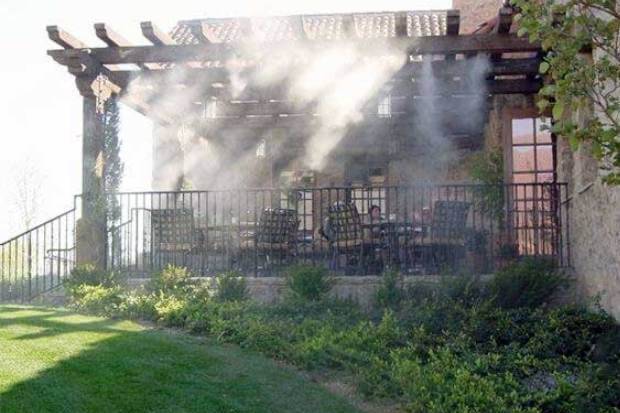 Better Outdoor Air Quality
In addition to significantly cooling outdoor spaces, a backyard patio misting kit can also improve the air quality in its affected area. The minuscule water droplets created by a misting system can clean the air in two significant ways. Airborne dust, smoke particles, allergens, and many other contaminants cannot move as effectively through mist, so using a misting system can help slow the spread of these contaminants in outdoor spaces.
Many of these air contaminants can also be absorbed by mist, which can weigh them down and take them out of the air. In either scenario, mist generated by a backyard patio misting system can help make the air in an outdoor space cleaner and of a higher quality for breathing.
Contact Us to Learn More
Backyard patio misting systems from Advanced Misting Systems are an optimal cooling solution for outdoor entertaining, especially during summer holidays like the Fourth of July. Our mist cooling systems are energy-efficient, cost-effective, and even help in creating better outdoor air quality. With our misting systems, you can efficiently and effectively help keep your family and friends cooler all summer long.
Contact us today for more information on our backyard patio misting systems or to get a quote!