A backyard patio misting system from Advanced Misting Systems would make a lovely Mother's Day gift for the outdoorsy mom in your life. We all love to spend time outdoors with friends and family, but this is not always possible when outdoor temperatures are near or even above triple digits. In fact, heatstroke, a heat-related illness, is a leading cause of hospitalizations during summer. With a backyard patio misting system, your mom can finally enjoy time outdoors regardless of the prevailing heat. For the best backyard misting systems in the market, customers trust Advanced Misting Systems.
This Mother's Day, treat the extraordinary mom in your life to a patio misting system. Give her the gift of spending time with her loved ones outdoors, despite hot temperatures and sweaty humidity.
A special woman in your life can take advantage of a backyard patio misting system to:
Enjoy her garden.
Relax and read a book.
Watch the hummingbirds and wildlife in the yard.
Expand her entertainment space.
Create her very own outdoor sanctuary.
Enjoy the patio all year long!
Advanced Misting Systems has been an industry leader in the sale of backyard patio misting systems for close to two decades. We offer a variety of simple-to-install outdoor cooling systems that run on ordinary household water. The pumps can generate a pressure of up to 1000 psi, producing an ultra-fine mist that rapidly cools the area without making it damp and unlivable. This can result in an overall reduction of the temperature by upwards of 10 to 20 degrees.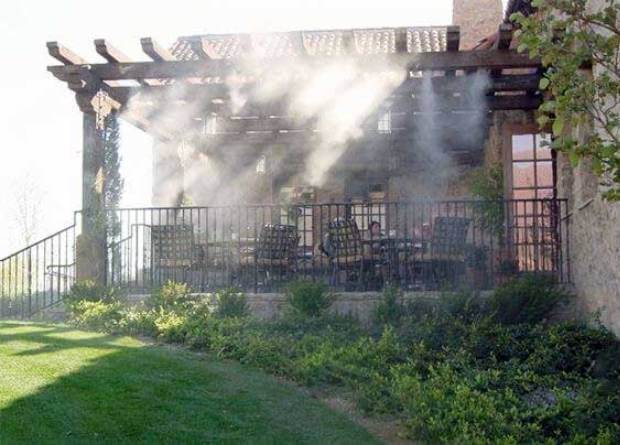 Easy to Install & Incredibly Effective
Want to surprise your mom or wife this coming Mother's Day with a gift that endures for a long time and is easy to set up? Try our backyard patio misting systems. They are so simple to set up that even the most inexperienced do-it-yourselfer can easily adorn any patio, no matter the size. The majority of our pre-packaged kits come with simple instructions allowing you to DIY this project in time for Mother's day! Or if you are local we offer our expert installation services.
Thanks to our highly flexible options, you can build and outfit your patio with the right misting system for your specific needs. Installing one of our mister kits will allow your mom to enjoy her backyard patio or garden area throughout even the hottest days of summer.
How Do Our Backyard Misting Systems Work?
Patio misting systems use specialized technology to create a fine mist of water that cools the surrounding environment. In a nutshell, a basic system comprises fine spray nozzles fed by water supply tubes that are connected to an advanced pump. Our patio misting units can even use the regular household main water supply to create a mist. The cooling system is then installed around the backyard patio, pool area, garden or gazebo to provide the required cooling effect.
With our advanced backyard misting technology, your mom can enjoy the patio all summer long with minimal restrictions. By pressurizing water and pumping it through specialized mist nozzles, backyard misting systems produce fine water droplets, lowering the surrounding temperatures to pleasant levels. As a result, your mom can now relax and entertain friends and family even during the hot summer months.
We Offer a Variety of Patio Misting Systems
At Advanced Misting Systems, we offer a wide range of high-pressure misting systems. Our misting kits also include all the parts and accessories needed to cool your mom's backyard patio area. These include:
High-pressure misting pump
Misting tubing
Water filtration system
Brass nozzles
Connectors and brackets
And all misting parts required!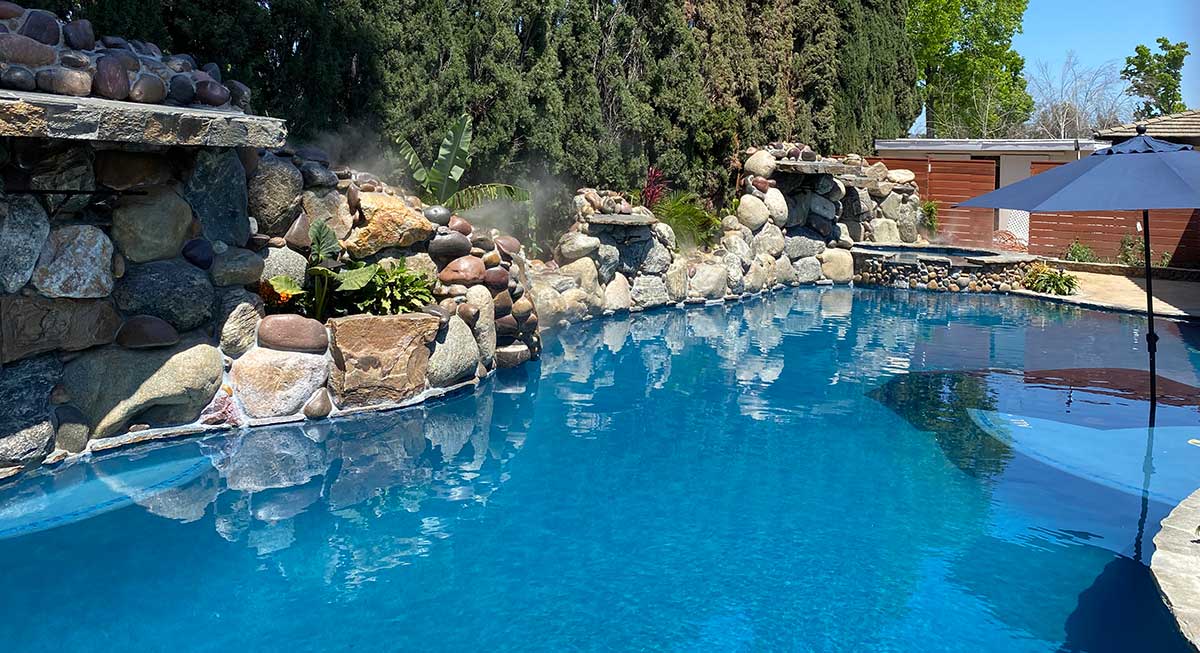 Benefits of Our Backyard Misting Systems
Creates a Pleasantly Cool Environment
While most of us enjoy lounging in our backyards during hot summers, it can get uncomfortable, especially if you reside in a subtropical region of the country. Temperatures can reach above 90 to 100 degrees Fahrenheit. Installing a backyard patio misting system is one of the finest ways to reclaim your outdoors and finally enjoy your backyard.
Our patented technology and simple installation features can result in a temperature drop of 15-20 degrees. So now, mom will be able to enjoy the beauty of her backyard space despite warmer temps.
Affordably priced
Our patio misting systems are less expensive to purchase and maintain than other types of outdoor units. There are also no recurring or installation fees. Parts and accessories are always available, and customer service is only a phone call away.
Energy-Efficient
Our low-pressure misting systems do not require electricity. Instead, they can operate on natural gas or propane. This makes them incredibly energy-efficient and affordable to operate.
Cleans the Air & Repels Insects
The mist's water droplets capture dust, allergies, and contaminants that linger in the air. The mist also deters mosquitoes, flies, bees, and wasps that make life miserable in the backyard. Winged insects are also known to avoid condensation, as it impairs their ability to fly.
Contact Us for More Information
To learn more about our backyard patio misting systems and how you can make this coming Mother's Day memorable, contact us today. We stock all the parts and accessories and also provide excellent support.