Advanced Misting Systems is a provider of high-quality, commercial fog cooling systems for a variety of outdoor applications. For many commercial businesses, such as hotels, restaurants, and resorts, the customer experience is the highest priority. In many cases, this includes keeping patrons cool and comfortable, even in hot outdoor environments. One of the most innovative ways to safely achieve cooler, more comfortable outdoor spaces is to invest in commercial fog cooling systems.
What Are Fog Cooling Systems?
Fog cooling is a method of cooling that employs the usage of a machine to produce a fine mist and circulate it around a given space. The water droplets in the fog absorb the heat in the air and cool their surroundings. However, the process of a fogging system is similar to that of a traditional mist system. A mechanized pump is used to raise the water pressure by up to 1000 PSI. This water is then directed through specific high-pressure stainless steel lines. Special nozzles are employed to drive water through minuscule openings and into contact with the air. When water vaporizes in contact with warm air, it condenses into a dense fog that rolls across the area, cooling it. This fog creates an aesthetically pleasing, otherworldly effect, and it also serves to cool the air as it moves through the area.
Fogging systems improve the overall aesthetics of your outdoor space while also keeping the area cool. The density of the fog can be adjusted with the included triple or single head adapters, and memory tubing inserts direct the spray precisely where you want it, without soaking your guests. For the best effects, simply connect our high-pressure compression fittings and flexible nylon tubing to our risers to build a fogging system.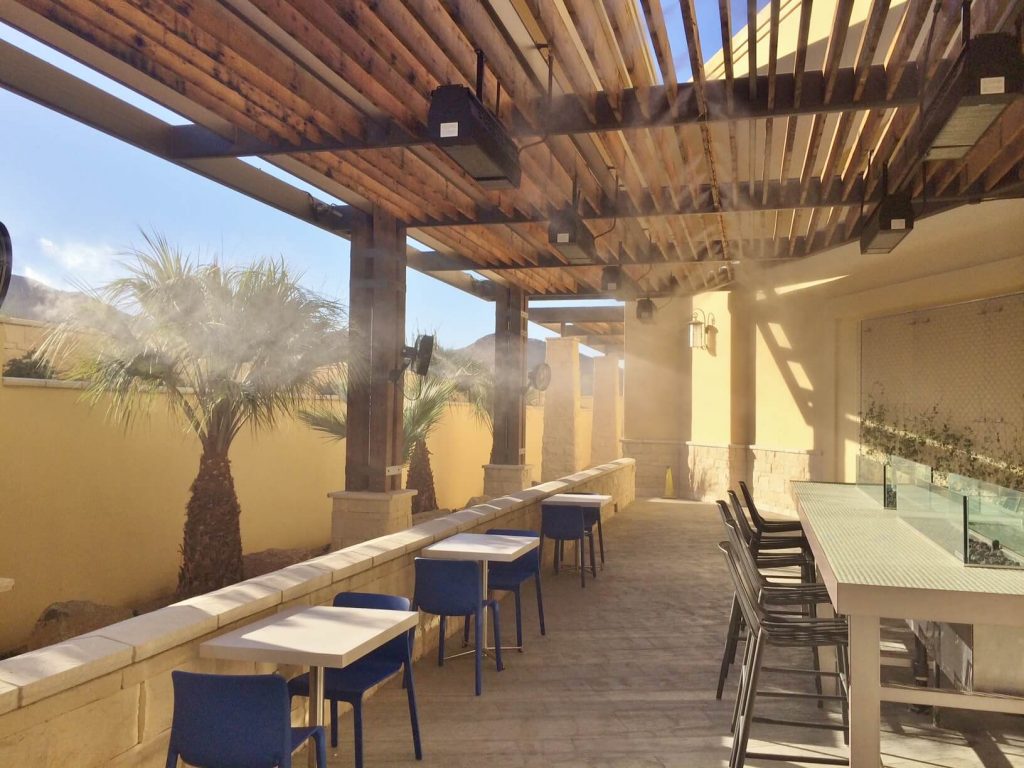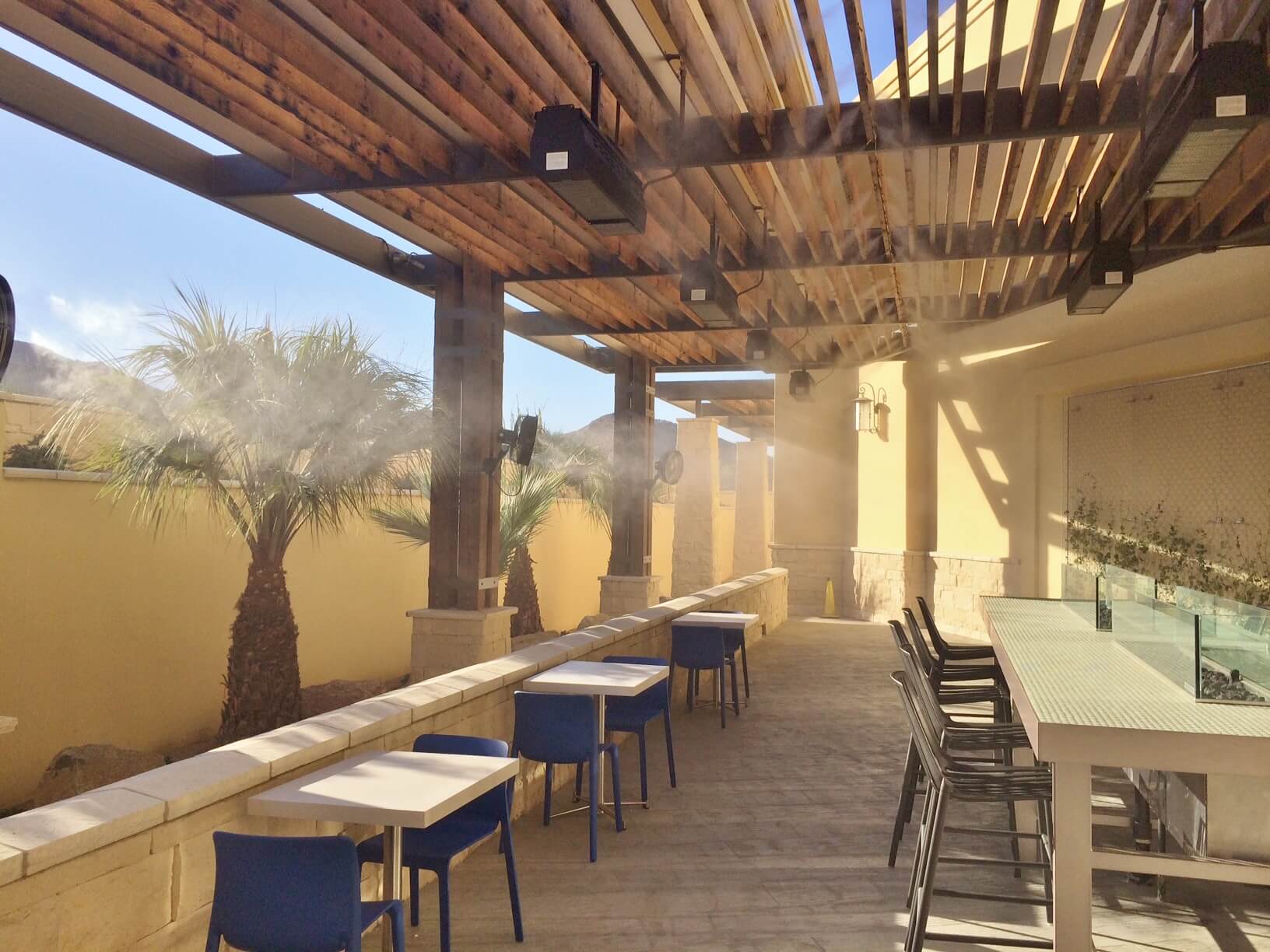 Why Hotels, Restaurants, and Resorts Need Outdoor Fogging Systems
Hospitality establishments, such as hotels, restaurants, and resorts, have one thing in common: they prioritize the comfort of their guests. If your commercial business is located in a warmer climate, keeping guests cool while outdoors is challenging, especially during the summer. In recent years, many businesses have turned to commercial fog cooling systems from Advanced Misting Systems. These are the reasons why: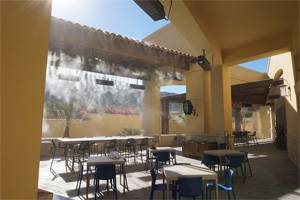 Keep Guests Cool While Outdoors
Most hotel guests will use the pool during their stay. But during the scorching summer months, spending extended time outdoors around a pool can be uncomfortable and even pose heat-related health risks for guests, especially young children and the elderly. One of the best ways of lowering the overall temperatures of a hotel pool or patio area is to install a commercial fog cooling system. Fog cooling will help keep these areas cooler, allowing guests to maximize their experience.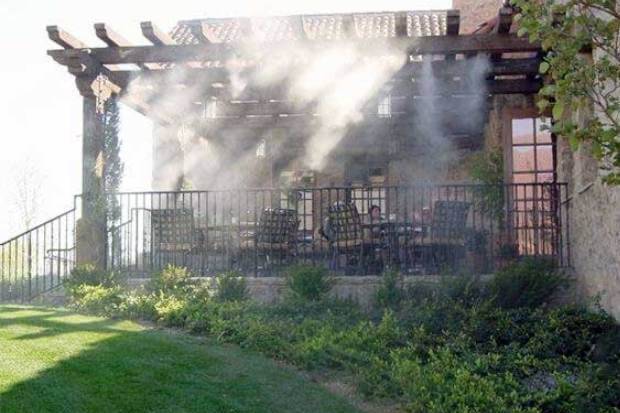 Improve Guest Experience
Hotels, restaurants, and resorts are constantly striving to make their guests' stays unforgettable. Installing a fog cooling system is one of the finest ways to accomplish this. Not only do fog cooling systems make the outdoors more inviting during the warmer months, but the dramatic aesthetics created by a fog cooling system can also make for a memorable experience.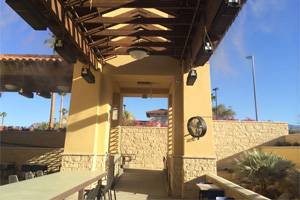 Improve the Aesthetics of the Outdoor Patio Area
When combined with misting systems, immersions, LEDs, and other ambient lights, fog cooling systems can provide an awe-inspiring, mystical effect for guests. As a result, the popularity and demand for this effect has grown increasingly in hotels, restaurants, resort bars, pool areas, and other outside leisure areas.
Create depth in your outdoor space by installing a fog misting system in the following areas:
Resort pools and cabanas
Resort bars and restaurants
Restaurant patios and outdoor seating areas
Common areas where people gather
Entertainment spaces
Rooftop or seaside lounges
Any outdoor space where guests need to be cool and comfortable
Need More Information?
Commercial fog cooling systems from Advanced Misting Systems are among the most striking and effective methods of cooling outdoor spaces. However, the fog created by these systems can do more than just make warmer outdoor spaces cooler and more comfortable; it can also captivate guests at hotels, restaurants, and resorts, potentially leaving them with a lasting memory. Our commercial fog cooling systems are among the most innovative cooling systems on the market. To place an order or learn more about fog cooling, please contact us today!