This Father's Day, surprise your father, husband, or special loved one with an easy-to-install patio misting kit from Advanced Misting Systems. Our backyard patio misting systems can be the perfect gift for the special dad in your life!
Most dads enjoy spending time in the backyard, whether it's firing up the grill, gardening, playing sports, or relaxing with a cup of coffee. But unfortunately, spending time outdoors is not always possible, especially during the hot summer months. Being outdoors during the scorching heat of summer can even be dangerous to a dad's health! Fortunately, our outside misting systems can reduce the temperature in an area of his yard by up to 20 degrees.
Advanced Misting Systems
Based in San Clemente, California, Advanced Misting Systems has been recognized as a leader in selling nationally and installing locally advanced outdoor mist cooling systems for the last two decades. Our company carries high quality outdoor misting fans, dust control systems, odor control misting systems, and cooling fans to meet the needs of our customers. Our mist cooling systems use the same 1000 psi mist pumps that are used in all our top-performing kits and cooling fog fans. We also offer numerous other cooling technologies, such as evaporative coolers, outdoor cooling fans, and swamp coolers.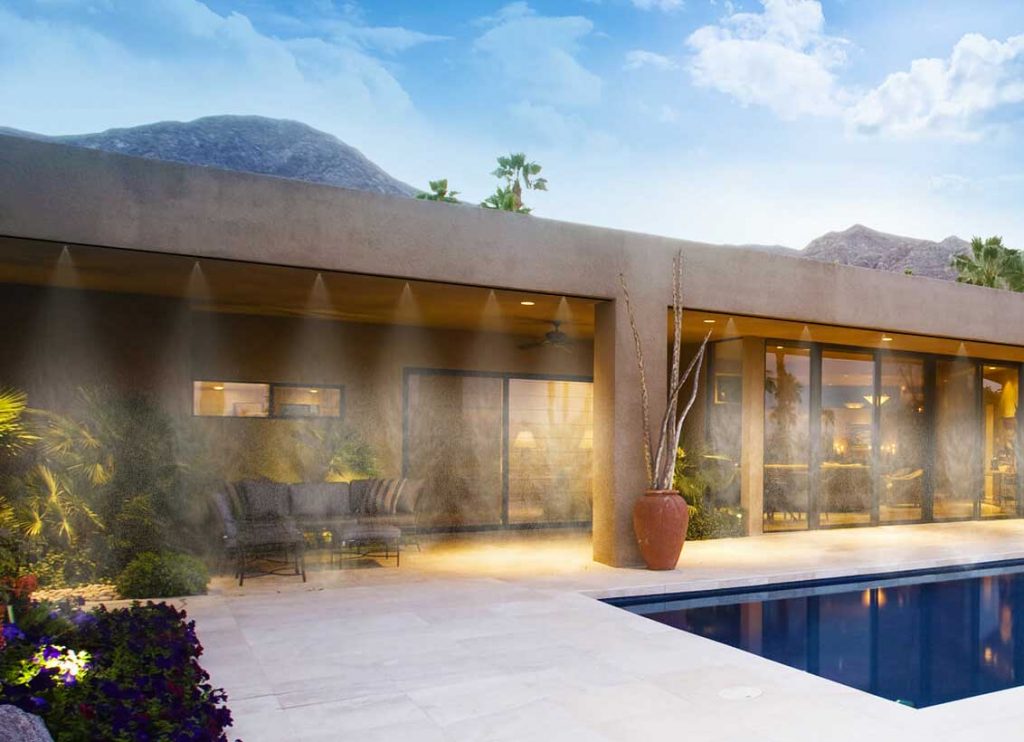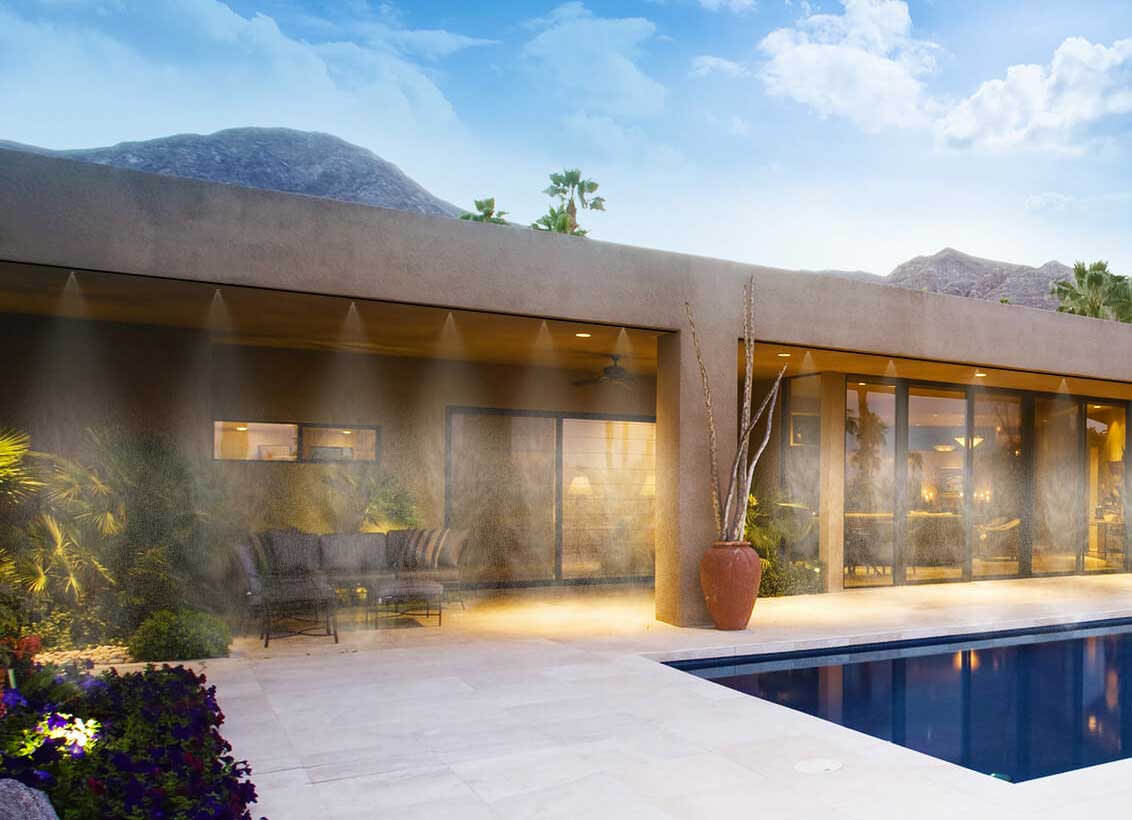 How Can Our Backyard Patio Misting Systems Help?
While summer is generally recognized as a time to spend hours outdoors, it can pose potentially serious health risks if outdoor temperatures are excessively high. According to the Centers for Disease Control (CDC), there has been a significant uptick in the number of heat-related hospitalizations in the last decade. This is primarily caused by spending prolonged time outdoors in hot temperatures. However, with a backyard patio misting system, the loving father in your life can more safely enjoy his time in the yard with friends and family or all by himself.
How Does it Work?
The backyard patio misting systems from Advanced Misting Systems use cutting-edge technology that comprises small spray nozzles connected to powerful pumps via water supply lines. A high-pressure pump then sends highly pressured water through the nozzles to create a fine mist that cools the surrounding area through a process called evaporative cooling.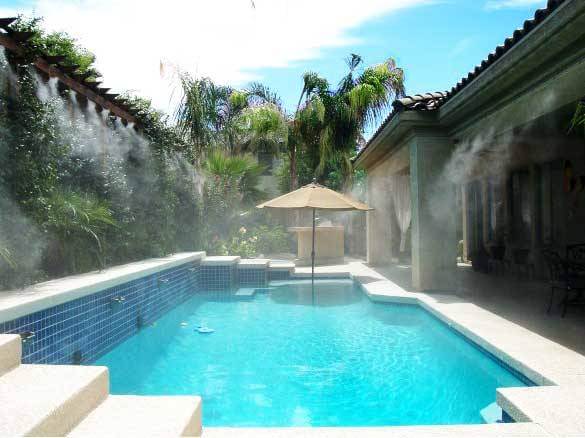 Why Choose Our Misting Systems?
Our misting kits can provide your father or father-figure with several benefits when properly installed in a backyard area, including:
Affordable
Our backyard patio misting systems provide the best alternative to cool your backyard without breaking the bank! We stock a wide variety of misting kits and accessories to fit your unique needs and budget.
Easy to Set Up
Want to surprise your dad with a unique gift that is easy to set up? Our backyard patio misting systems come with easy instructions, including all the parts and accessories required for setup. This helps ensure he is not spending all day trying to figure out how to get everything up and running.
Reducing Allergens & Pests
The fine mist produced by our high-quality misting systems can lower the number of allergens in the air in misted areas. This includes preventing the spread of dust mites and pollen, reducing allergy symptoms. Our mist cooling systems are also efficient as an insect repellant.
More Comfortable Outdoor Space and Preventing Heat-Related Health Risks
A patio misting system can quickly lower temperatures by up to 20 degrees. This allows your dad to use his patio as an extension of his indoor living space, even in the warmer summer months. Our kits come complete with all the parts and accessories you need to set up and cool down quickly, making outdoor living safer from heat-related health risks and more comfortable.
Ready to Order a Fantastic Father's Day Gift?
Surprise your dad this Father's Day with a backyard patio misting system from Advanced Misting Systems. Our outdoor cooling mist systems can help transform his favorite outdoor space into a cooler and more comfortable environment, especially during the summer. With one of our efficient and effective misting systems, he can enjoy more of his favorite outdoor activities, such as grilling, watching TV, playing catch, entertaining, and more! Contact us today to place an order and speak with one of our helpful staff!