After a lot of time, energy, and hard work we are so happy to announce that we have been awarded a GSA Contract!
If you are unfamiliar with what that is the General Services Administration or GSA "assists with procurement work for other government agencies. Procurement managers from government agencies can view these agreements and make purchases from the GSA Schedule knowing that all legal obligations have been taken care of by GSA."
This allows Government Agencies to purchase with confidence from our company a variety of products. We are offering: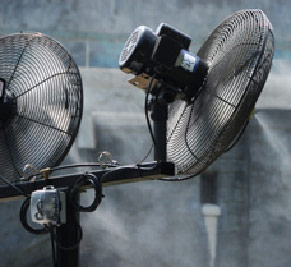 Misting Systems
Misting Fan Systems
Portable Cooling Systems
Evaporative Coolers
Misting Trailers
Industrial Fans, etc…
Government Agencies can go to the GSA Advantage!™  web store and find what they are looking for or create a request for quote using the E-buy system designed to put procurement agents in contact with the companies offering the products they need.
Do you need a GSA Contracted provider for any items like those listed above? Follow this link to our web store on GSA Advantage! ™