The recent storm systems moving through the nation during this last push of summer should serve as a reminder of just how different these conditions could be if the weather was cooler. If you remember, the winter of late 2013 and early 2014 was devastating for most of the East Coast and proved to be quite severe for other parts of the nation as well. Home heating systems were compromised and overworked. Many do not realize that Advanced Misting Systems, the company that provides an excellent range of cooling solutions, also provides a large variety of portable and stationary heating products. We believe our products can supplement the standard heating and cooling systems present in your home and business and provide a higher level of overall comfort.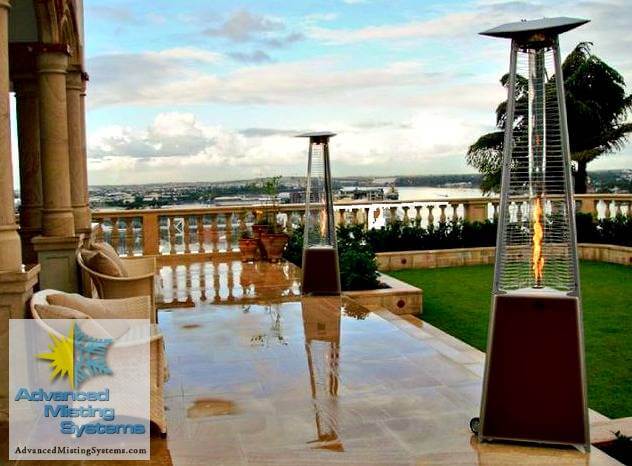 Heating? Who wants to think about heating products with some cities are still suffering high humidity levels and scorching temperatures? However, in preparation for this year's winter season, we are explaining and highlighting the different types of heating products we carry so that people can order products before the major freeze occurs in portions of the U.S.
When it comes to patio heaters, both homeowners and business owners will love our variety of patio heaters. Most people identify these types of heaters as the free standing patio heater style, and we sell various types running on either liquid propane, natural gas or on electricity. Be sure to be attentive to which gas type is specific to the unit, so it will operate properly. Many of our best sellers have an innovative design that blends in with other design aesthetics already established in the patio space.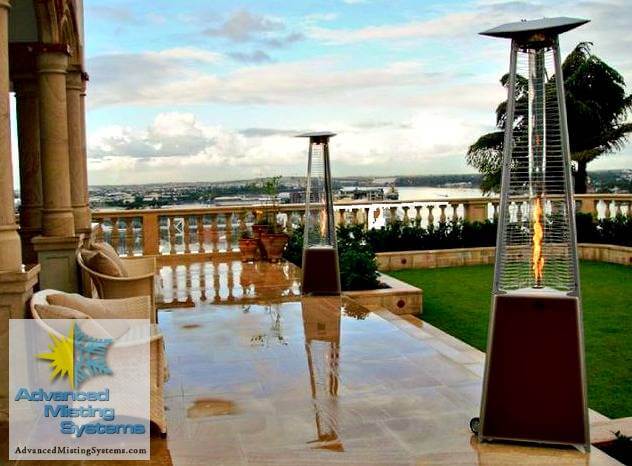 To accompany the trendy patio heaters, we also sell stylish outdoor fire pits frames and fire pit accessories. Many homeowners love our unique designs and variety of decorative glass options.
Businesses will want to pay special attention to the other types of heating products we carry. Restaurant patios can contribute to year-round revenue if appropriate heating products are implemented in the outdoor dining space. Our company also provides a wide selection of outdoor heaters. Keep in mind whether you choose an electric or natural gas unit, they are both considered eco-friendly and help promote your business in the go green movement!
Sometimes, spot heating is just not enough. This is also true for the reach of the standard heating unit. That is why we also carry a line of forced air fan heaters as a better way to help distribute heat. Warehouses and other large-space businesses can enjoy the heat comfort because these units can be placed in areas where the standard heating system fails to reach.
This list does not even completely summarize all the products we carry. Feel free to browse our heating website to see which of our products will meet your needs.
Advanced Misting Systems carries a large line of misting and heating products. We want to provide cooling and heating solutions to replace, accompany or simply provide a level of comfort for indoor and outdoor entertaining, as well as working. Did not see what you were looking for? Contact one of our experienced representatives to help fulfill your needs today!