A few months ago, we were contacted by the contractor responsible for overseeing the construction of a new Whole Foods here in Palm Desert.
We were excited to be included in the process of creating one of the most anticipated retailers in recent memory.
They were planning on multiple patios for eating & drinking, even a beer garden, but they wanted the patios to be comfortable for patrons year round. A challenging task in the Southern California Desert. We have temperatures up to 120° in the summer with normal highs closer to 115°. Come up with the ideal cooling solution for these patios they asked, and we delivered. With a combination of standard line mist and oscillating misting fans, we are able to drop the temperatures on the patio areas up to 30°.
On opening day, Whole Foods executives and diners alike could not believe the difference the misting system made in the temperature.
Heat is not the only element we have to combat here in the desert. Learn about the Schwank Heating solutions we utilized here.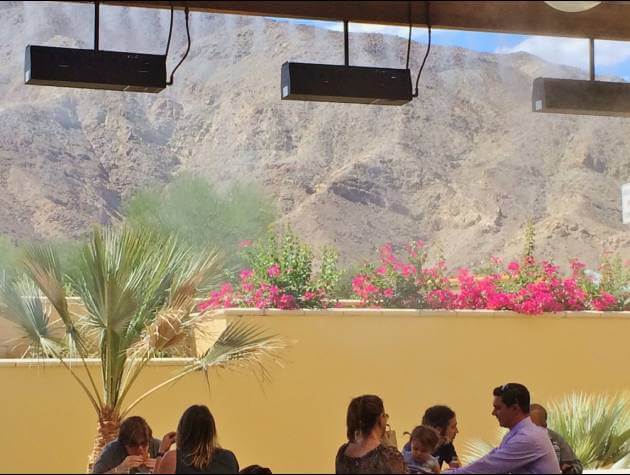 Do you have a commercial project coming up that will benefit from a Misting System or Patio Heating System? Not sure where to start? We are here to help, contact us and get the ball rolling.