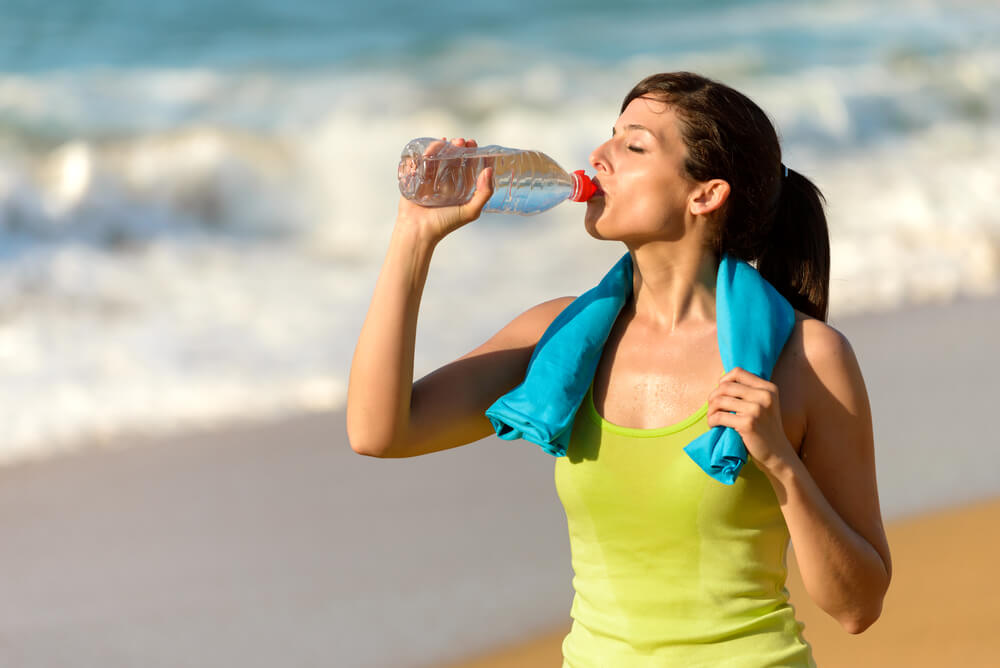 No matter where you are in the Southwest, chances are you still need some cooling relief. We just had Labor Day weekend, and the desert valleys of California and Arizona still met or exceeded the 100 degree Fahrenheit mark. These record breaking temperatures require high pressure misting systems to provide cooling relief and protect individuals from heat related illnesses.
Heat stress is still a major issue in the U.S., and regardless of how many times a post has been shared on social media, children, pets and adults still die from heat stress. Awareness is great, but some people still put lives at risk by leaving a child or pet unattended in a vehicle or even forcing workers to meet a certain threshold of productivity for outdoor related jobs in the blazing heat.
Those at most risk for heat exhaustion symptoms include:
Employees working outdoors in the heat, such as construction workers or firefighters
Outdoor pets
Homeless individuals
What can we do to fight back on this heat stress epidemic?
Donate water bottle packages.
Food banks, homeless shelters and churches are great places to donate water bottles in bulk to be distributed to those who are most at risk for dehydration and heat stroke.
Create cooling stations.
Productivity is a must to keep business going. Provide cooling zones for your employees to control their body temperatures. Firefighters, for example, may douse themselves in water to cool down out of uniform after battling a blaze. Other cooling zones include products, such as portable misting fans or even immersion chairs, where an individual sits down and immerses their upper arms into ice cold water packs to quickly lower body temperatures.
Use a high pressure misting system or a portable misting fan.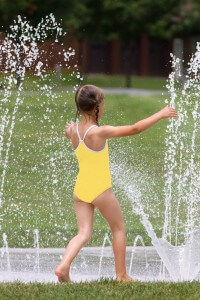 In high heat environments with low humidity, misting systems or fans provide cooler atmospheres both in open sun and within the shade. A recent customer showed us proof that a 100 degrees Fahrenheit area was cooled by nearly 20 degrees after using a 1000 PSI high pressured misting fan.
Listen: we get it. Not everyone can afford a misting system or fan, but we do make options affordable to help protect your employees within manufacturing facilities, cooling zones and more. We also have many that purchase cooling products to help protect the lives of their pets outdoors.
If a portable misting fan is still not within your budget, there is a do-it-yourself option that could work for patio spaces or cooling zones in the workplace. If you have access to electricity, water hose connected to a spigot and a standard circulation fan, then you can make this work!
Purchase a stainless steel misting ring along with a high pressure mist pump from Advanced Misting Systems
Hook up the mist pump both to an existing water source and the mist ring
Zip tie the mist ring to your circulation fan
Turn on the fan and the mist pump to watch the fan disperse a fine mist throughout your cooling zone
This is a much more affordable option and allows you to customize when and where you want the mist to disperse. Using a misting fan in this fashion can also combat odors and deliver dust control for your needs. The mist will not damage the fan nor will it electrocute you while in operation because the fan is blowing the water away from the mechanical parts.
If you need a larger scale cooling zone for your patio or employees, feel free to contact Advanced Misting Systems by phone or online to get personalized attention to your needs. Some custom solutions we have developed include a turbine cooling system for Exxon Mobile in Africa, a large pre-cooling system for a gas mixing plant in Southern California and even custom misting fans for restaurants throughout the United States!
Advanced Misting Systems is an online distributor and on-site installer of misting systems and misting fans. We're so sure you'll love our customer service and custom solutions that we offer free shipping on most of our products! Get in touch with a misting expert today by phone or online!