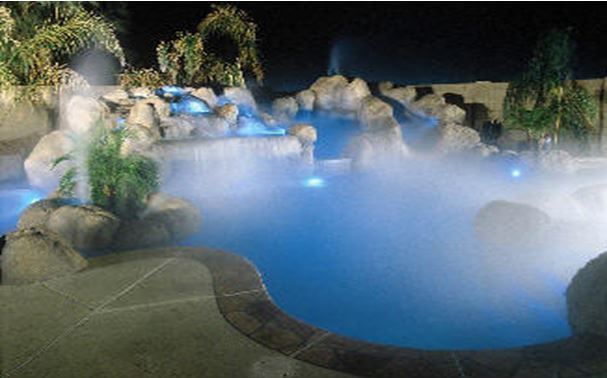 Do you have any idea how easy it is to get an effect like this one around your pool? All it takes is a High Pressure Misting System and a plan.
How impressive is this oasis? Between the fog effect and the lights you really create a show stopping backyard focal point.
We have the High Pressure Misting Systems that it requires and the knowledge to help you design the perfect oasis for your outdoor living space.  You can even extend the effects to your planting beds. Contact us today to figure out what you need to get the same effect in your yard today!