Most of our sales come from internet sales, but we also are misting contractors and install misting systems on homes and businesses all the time. This week, we completed an installation throughout a back patio and pool area of a beautiful golf course home that turned out really nice!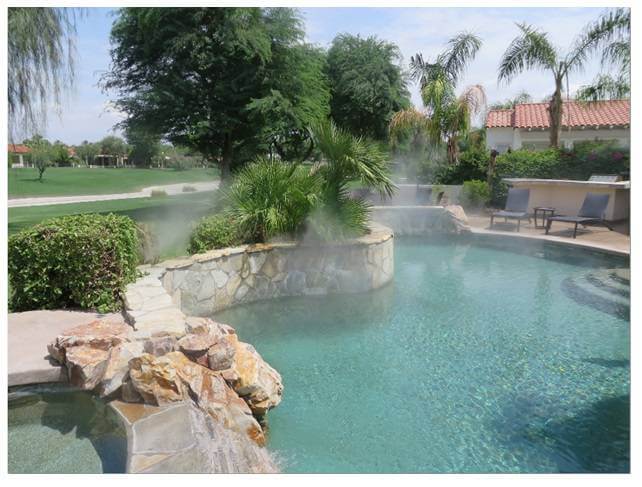 The customer did not want to see any mist lines on the home and liked the look of ground fog as well as fog throughout his trees and coming out from the back of his pool area. We also have zones so he can turn on or off misting at most locations or just run everything.
We achieved both a cooling and a real fun fog effect throughout the outdoor living area. We also installed conventional misting to a patio in the front of this La Quinta, CA residence.
We have been the Coachella Valley's premier mist installation company since 1995.
When the economy started to slow down, fog effect jobs went away. So it's been nice to see that misting customers are spending more for elaborate jobs that take time to install and are fun to build.
Contact us at www.advancedmistingsystems.com  so we can help design your dream environment for your outdoor space!