For the high-quality commercial greenhouse misting systems, customers look to Advanced Misting Systems. Many greenhouses employ commercial misting systems to keep plants, vegetables, and flowers hydrated and cool. Our misters and cooling fans have gained acclaim for their quality and performance. As a result, greenhouse operators have relied on our systems to keep plants cool and hydrated even in the hottest weather.
Advanced Misting Systems manufactures and installs a variety of greenhouse misting and sprinkler systems that range in size, from smaller to larger nursery greenhouses. Our misting systems can help create the ideal environment for healthy plants to attain their maximum potential.
About Advanced Misting Systems
When you partner with Advanced Misting Systems, you gain access to some of the foremost specialists in the cooling and misting industry. Our team has over two decades of expertise advising customers all over the country on selecting the best cooling and misting devices for their specific needs. For experts and do-it-your enthusiasts, we provide support and installation tips for installing DIY misting systems, fans, and evaporative coolers.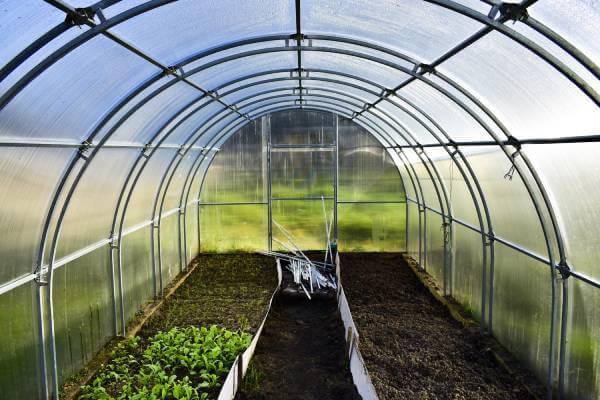 How Do Our Greenhouse Misting Systems Work?
Misting systems atomize pressurized water, into micron-sized aerosol particles that are disseminated evenly throughout a greenhouse. This process helps keep plants cool and hydrated. For older plants, we also provide overhead misting and sprinkler systems. Throughout the year, our sprinkler systems maintain desirable, consistent conditions. They also aid in reducing plant stress, help control the spread of plant diseases, and accelerate germination and growth rates.
Our misters are capable of cooling greenhouses by up to 30 degrees Fahrenheit. Our premier system is outfitted with a 1,000-psi pump system that provides rapid evaporation and is an anti-drip misting system that everyone appreciates. With our commercial greenhouse misting systems, you can provide your plants with the ideal environment needed for them to thrive.
Benefits of Using Our Greenhouse Misting Systems
Economical
Our commercial greenhouse cooling systems are not only low-cost, but they are simple to install and use as well. As a result, businesses often experience a tremendous return on investment over the life of the units. If you need to enhance or maintain your misting system down the road, we stock a fantastic assortment of parts and accessories. Plus, our customer support is available to help!
Enables Plants to Thrive
Greenhouse misting systems are a simple and effective way to increase greenhouse humidity and encourage seed germination. Our misting systems include everything you need to install above-ground greenhouse misters to help your plants grow and achieve optimum health.
Very Effective
Keeping plants cool and hydrated during summer has always been a challenge for many farmers and gardeners. But with our highly innovative commercial misting cooling systems, we have helped meet these challenges head-on. Our misting fans can successfully achieve upwards of a 30-degree temperature drop and up to 100 percent humidity levels through evaporative cooling and air movement. As a result, there is enough airflow to keep temperatures low and stable, enabling plants to thrive.
Excellent Support
It's easy to feel secure when you acquire one of our commercial greenhouse mist cooling systems because we have years of experience in the industry. Our support staff is consistently able to provide professional assistance and excellent customer service. In addition, we almost always keep all of the required parts and accessories for each misting system in stock to ensure they will continue to operate properly. Our goal is customer satisfaction, which is why we offer a 30-day money back guarantee.
Contact Us for More Information
Commercial greenhouse misting systems from Advanced Misting Systems are ideal for various industrial applications. Our systems can produce up to six tons of evaporative cooling mist per fan. We also offer low-pressure and stainless steel misting rings and other professional mister supplies and accessories for even more cooling alternatives. For more information on our commercial greenhouse misting systems and how they can help your plants, contact us today!