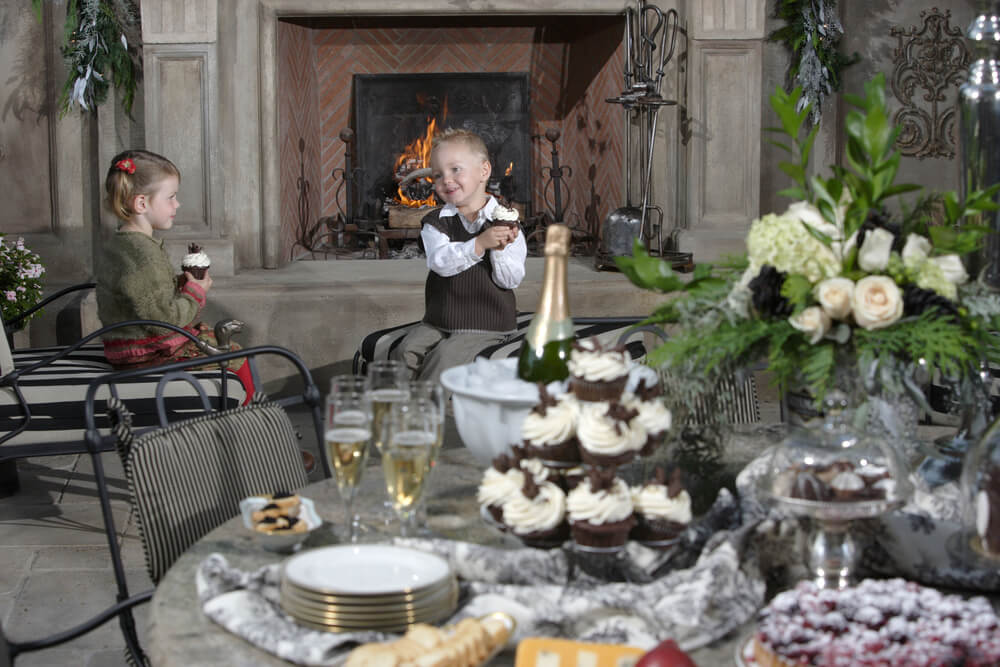 It may be winter, but here in Southern California and throughout most of the American Southwest, we can still throw quite a holiday party outdoors. Here are some great holiday party tips from Advanced Misting Systems and GasOutdoorPatioHeaters.com to keep your guests warm, comfortable and cozy during your next winter outdoor gathering.
Serve delicious hot beverages. Break out a few crockpots and stir up some hot cocoa, mulled wine or spiced apple cider.
Cook that holiday ham or turkey on the barbecue grill with grilled veggies.
Serve up hot appetizers, such as soups or hot dips, like spinach and artichoke.
For dessert, forget the pie and bring on the s'mores! You can use a GasOutdoorPatioHeaters.com for toasting marshmallows and enjoy the sight, smell and warmth of a fire throughout the party.
For additional warmth, consider a patio heater. Your guests will enjoy the warmth a heater brings, and there are several kinds of heaters available now for optimum use.

You can hang a wall/ceiling mounted heater in your patio space.
Place stand-up heaters throughout your outdoor living space.
With Electric Outdoor Heaters, you can entertain outside without producing the negative environmental effects created by most gas-fired heaters or outdoor fireplaces and while converting more than 90 percent of input energy directly into radiant heat.
Hang holiday lights and festive decorations around the patio and party space.
Scarves are cheap and easy to store, so it never hurts to keep some at winter parties to let people borrow. You can even give them as small gifts or party favors for attendees to keep.
Do not let moderately chilly weather keep you from enjoying your outdoor space this year! Instead, throw a cozy winter celebration that nobody will forget. Contact us to discuss what type of fire pit or outdoor patio heater is best for you, and have a happy holiday season.