Advanced Misting Systems sells a wide range of low, medium, and high-pressure sports misting systems for commercial and personal outdoor sporting events, venues, and facilities. Our sports misting systems and kits can assist in keeping outdoor sports areas cooler and more comfortable for players and spectators alike. At Advanced Misting Systems, we offer a variety of installable and portable options for high-quality mist cooling. We can help find the right mist cooling system to fit your needs!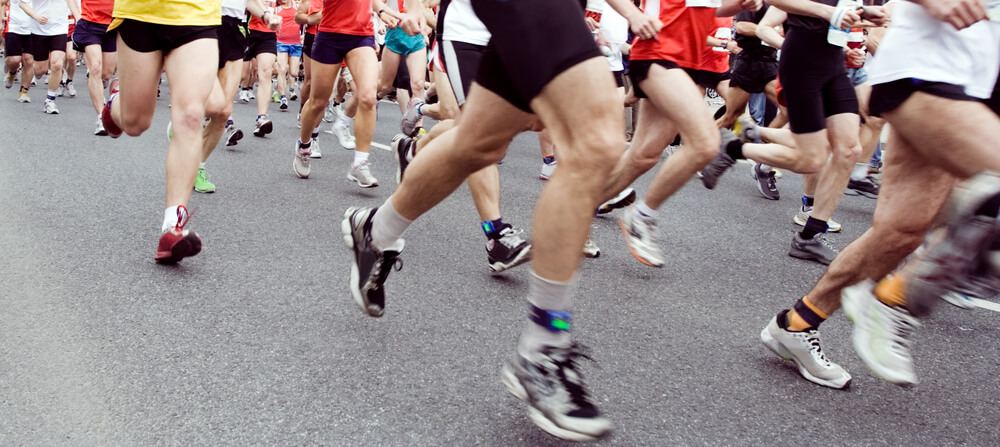 Why Choose Advanced Misting Systems?
Over the last two decades, Advanced Misting Systems has gathered a vast amount of expertise around misting systems and other, similar cooling technology. As a result, you, your team, or your spectators can all benefit from our broad product expertise and industry experience when working with us to find a sports misting system that fits your unique needs.
Advanced Misting Systems provides a variety of easy-to-install outdoor sports misting systems that use standard tap water pressure. Our mist pumps utilize a force of up to 1000 psi to produce an ultra-fine mist that rapidly cools outdoor spaces, including sporting areas, without making them soggy or uncomfortable. When used in ideal conditions, misting systems can reduce the temperature of an area by up to 30 degrees Fahrenheit or by 10 to 15 degrees Fahrenheit in high humidity.
Our sports misting kits are available for large and small sporting events, areas, and facilities. These systems can be installed at strategic locations throughout a playing field or facility to help cool players and spectators, even on the hottest summer days. We also offer fan mister and portable line system kits that are all pre-assembled for quick and easy installation.
If anything goes wrong with your outdoor misting system, visit our accessories section for parts and accessories, such as nozzle heads, wiring, brackets, and mist pumps. We do our best to keep our misting system parts in stock. Plus, all of our parts and accessories are easy to install! This helps ensure that you always have what you need to keep your system working, especially during the scorching summer.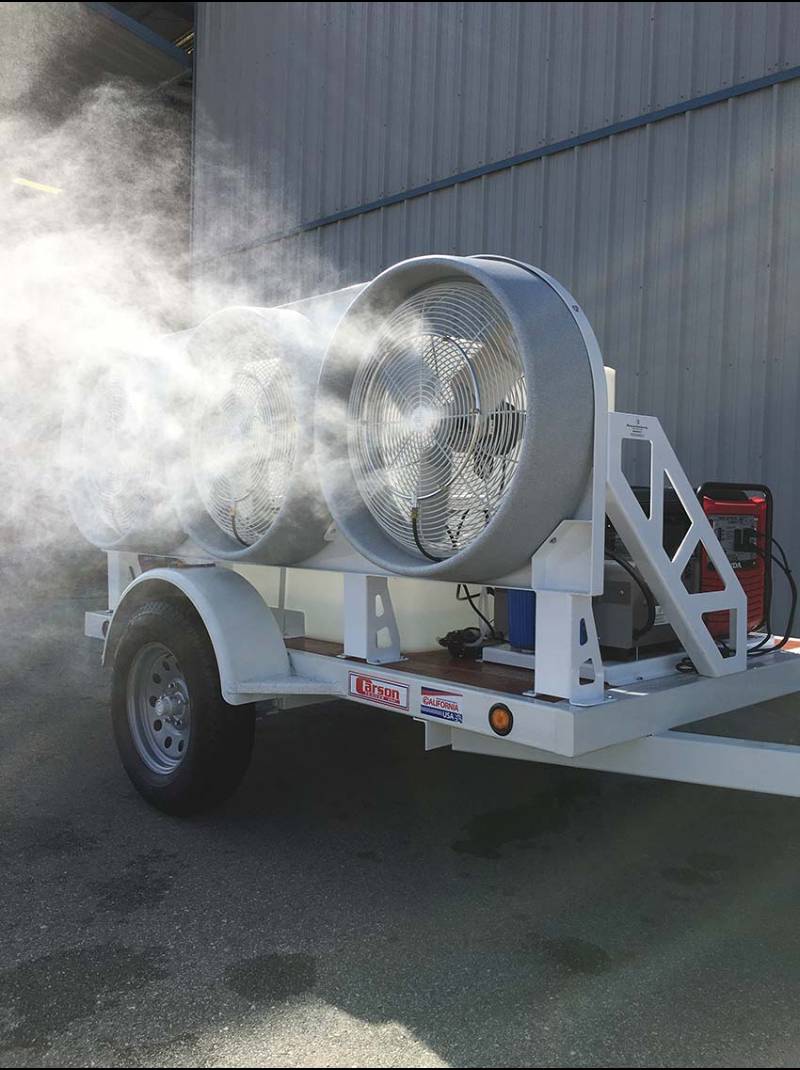 Why Our Sports Cooling Systems are Necessary
Participating in or spectating a sporting event during the warmer months of the year can be more than just uncomfortable; it can also be dangerous. During hot, sunny days, there is an increased risk of potentially suffering from a heat stroke or other heat-related illnesses. Hot weather can affect even the most physically fit people, especially those who participate in sports or exercise in it.
To help prevent heatstroke and other heat-related illnesses, sports managers and facilities can install outdoor misting systems to help ensure that adequate cooling is provided to players and spectators. As a result, sporting events can be a cooler, more comfortable, and safer place for everyone to enjoy.
Sports Misting Systems for Different Occasions
Sports misting systems are a popular addition for a variety of sports spaces and settings, including spring training baseball, spectator seating areas, patios, venue food courts and stadium eateries, sidelines, player benches, dugouts, and more! Thanks to our vast selection of cooling equipment and detailed instructions, setting up sports misting systems has never been easier. At Advanced Misting Systems, we offer cooling solutions for nearly any outdoor sporting space or facility and budget. In addition, we offer misting trailer fans, evaporative coolers, and a variety of other lightweight and highly efficient portable cooling devices.
Contact Us to Schedule a Consultation
Advanced Misting Systems provides high-quality mist cooling systems, such as our sports misting systems, to help keep outdoor areas cooler and more comfortable. Since so many sports are played in warmer outdoor environments, sports spaces, venues, and facilities are ideal places for misting systems. Installing a sports misting system from Advanced Misting Systems can help keep players, patrons, and more cooler and help avoid heat-related illnesses. Contact us today to learn more about our sports misting systems, get a quote, or inquire about our local installations in San Clemente, California and the surrounding areas!